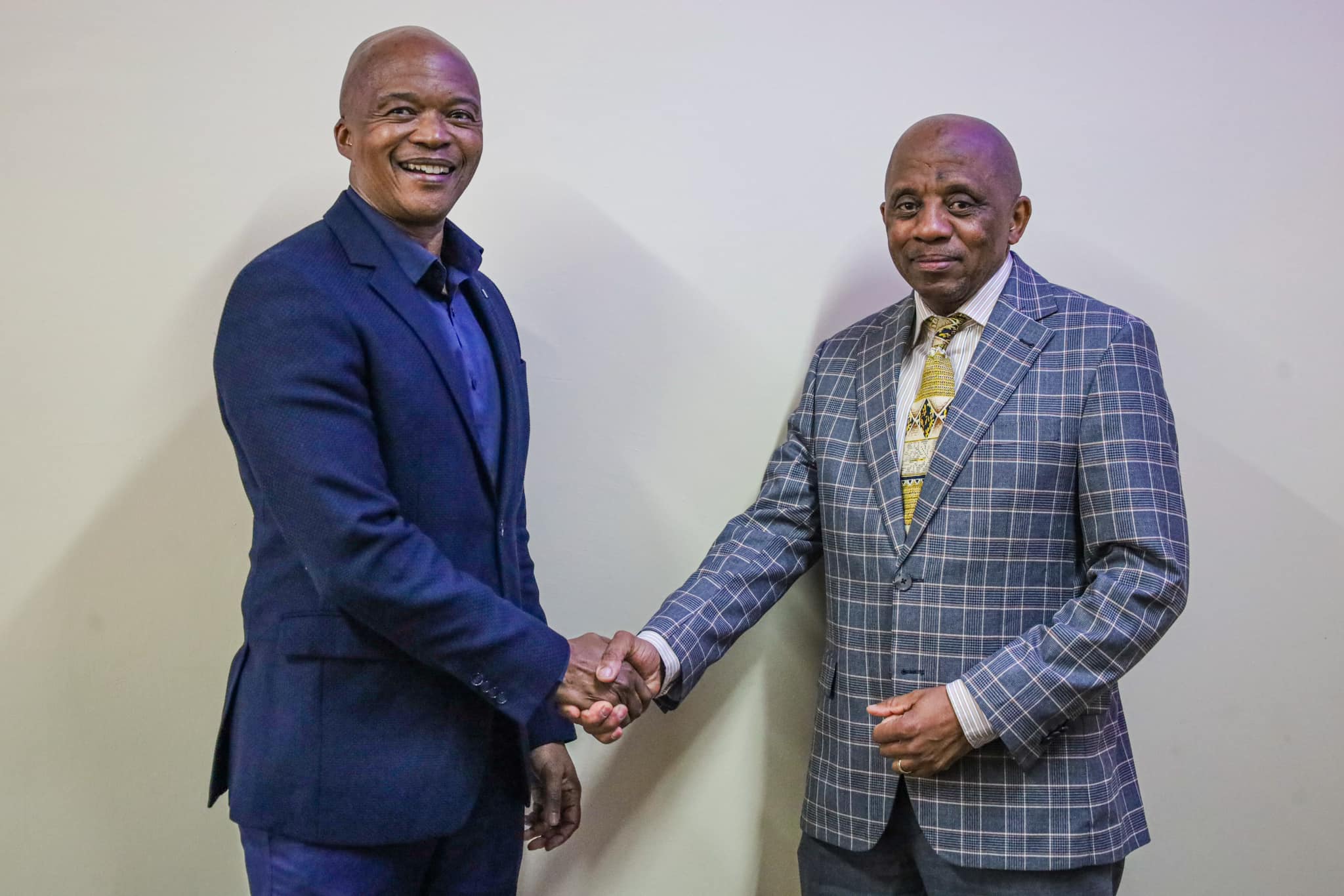 To : All Media Institutions Date : 13 September 2023
Following the arrests of seven (7) officials employed at the Northern Cape Department of Health, and their appearance before the Magistrate Court in Kimberley on 23 August 2023. The Northern Cape MEC of Health, Mr Maruping Lekwene steered a series of consultations with relevant statutory bodies, including the Office of the Premier, as part of his responsibility to strike a balance between the protection of the image of the Department, the rights of the employees accused on charges relating to fraud and corruption of PPE procurement, all competing public interests, as well as any internal investigation that must unfold.
As part of consolidating our work in the direction that is expected of this government that we serve, MEC Lekwene this morning announced the changes in accordance with Section 32 of the Public Service Act, 1994, as amended as well as the Policy on Acting Allowance for Senior Management Service. Dr. Alastair Kantani has been duly appointed as acting Head of Department for Health, effective from 08 September 2023.
Furthermore, the Head of Department, Dr. Dion Theys has been transferred as a precautionary measure to occupy the post of a Medical Director in the Department of Health. This is in line with Chapter 7, clause 2.7(2) of the SMS Handbook, which states that a SMS member may be suspended or transferred as a precautionary measure pending the internal investigation.
In the case of the Chief Financial Officer in the Department, Mr Daniel Gaborone has also been transferred as a precautionary measure, from the Department of health to the Department of Transport, Safety and Liaison into the vacant Chief Financial Officer position. The Department will identify and appoint a suitable official to act in the CFO position vacated by Mr Gaborone.
With regards to the remaining (4) four officials also accused on the fraud, corruption and money laundering case, the Department will institute the necessary internal processes on the alleged accused officials. It must be noted that one (1) of the former accused official is already on retirement.
This action is informed by our constitutional responsibility to ensure relative stability in the delivery of health care services in the Province.
Lastly, MEC Lekwene remains firm in his commitment to continue implementing all steps and measures to ensure that the department inculcate and sustains the culture of accountability and good governance.
For enquiries, contact:
Mr Lebogang Majaha
Media Liaison Officer
Office of the MEC for Health Northern Cape Province